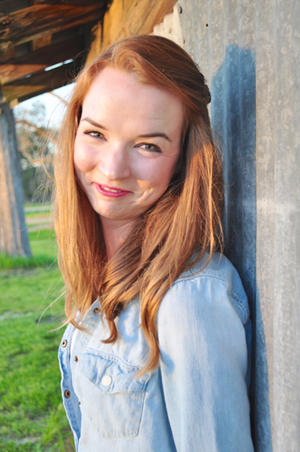 Hi, there! I'm Kristen.
In 2013, I graduated from the University of Texas at Austin with a degree in English and American Studies. I managed my family's Christmas tree farm for three years, but fate had entirely different plans for me, and in 2017 I married the love of my life–a tall, dark and handsome Air Force pilot. We live in Del Rio, Texas with our fluffy dog, Ralph. The Lone Star State has always been home, but we'll be jetting off to Ramstein, Germany sometime next year!
The name for the blog came to me one day when I was envisioning a place to document our family's memories and adventures. We live in a tiny, two-bedroom 1-bath rental house on an Air Force base in West Texas. Our next stop will be overseas, and who knows where we'll go after that. A forever home with a big front porch and a true dining room table, a place our grown children will someday return for holidays is just a glimmer on a very distant horizon. But for now, the blog and our family can go anywhere together. Thus, Hartsfield House.
Welcome to this space. I'm absolutely delighted you came to visit. Feel free to pour another cup of coffee, sit a spell, and read awhile.
I'll be here, always, writing.